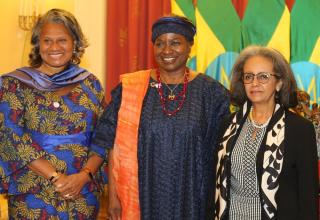 UNFPA, the United Nations sexual and reproductive health agency, recommitted to the revolutionary decision taken at the 1994 International Conference on Population and Development (ICPD) to ensure that every woman, man, child and young person is able to exercise their sexual and reproductive health and rights.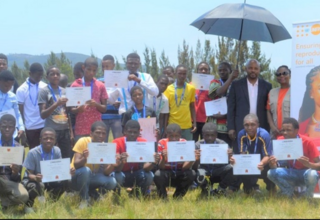 A patron with female condoms  standing next to the Condomize stall at the MTN Bushfire festival ©UNFPA2018 The CONDOMIZE! campaign launched in Eswatini in 2014 continues to reach greater heights year after year. It has become a regular feature in major social events such as the MTN Bushfire festival, which commands an audience of mostly young people in excess of 20,000. In 2018, the campaign distributed a record h...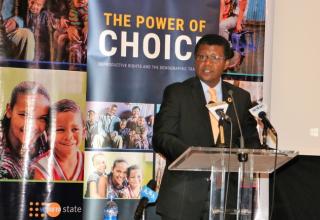 If the demographic dividend is to be harnessed, then the fundamental civil, political and socioeconomic rights of young people, including young women, must be protected and respected, said Dereje Wordofa, UNFPA Deputy Executive Director and UN Assistant Secretary-General, at the continental launch of UNFPA's flagship report, State of World Population 2018.