UNFPA is closely monitoring and working with partners, governments and UN agencies to address the outbreak of the new Coronavirus disease (COVID-19), which has been declared a public health emergency of international concern by the World Health Organization.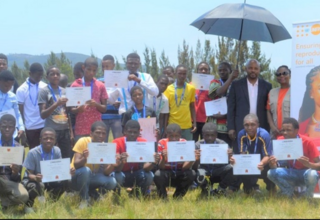 A patron with female condoms  standing next to the Condomize stall at the MTN Bushfire festival ©UNFPA2018 The CONDOMIZE! campaign launched in Eswatini in 2014 continues to reach greater heights year after year. It ha...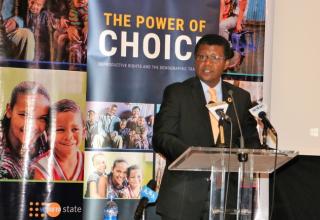 If the demographic dividend is to be harnessed, then the fundamental civil, political and socioeconomic rights of young people, including young women, must be protected and respected, said Dereje Wordofa, UNFPA Deputy Executive Director and UN Assistant Secretary-General, at the continental launch of UNFPA's flagship report, State of World Population 2018.