"The curiosity of not knowing if the other children noticed the tiny brownish stains on my tunic troubled me, but I convinced myself that they'd have laughed if they had seen them," pondered Temantimandze as she reflected on her unmemorable first menstrual period.
How is menstruation related to human rights? When does menstruation start? What are common myths and taboos about menstruation? What is period poverty? These and many more questions are answered in this detailed question-and-answer piece on menstrual health.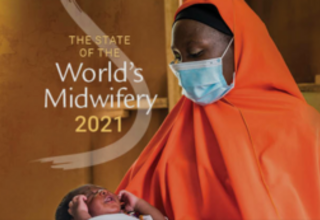 The State of the World's Midwifery 2021 builds on previous reports in the SoWMy series and represents an unprecedented effort to document the whole world's Sexual, Reproductive, Maternal, Newborn and Adolescent Health workforce, with a focus on midwives. It calls for urgent investment in midwives to enable them to fulfil their potential.