"Periods are a natural occurrence and they don't stop during pandemics." With these remarks, the Minister of Health Senator Lizzie Nkosi marked Eswatini' s historic Menstrual Hygiene Day in Mbabane on the 28th of May 2020.
Putting emphasis on the importance of popularizing talks on menstrual hygiene management, the Minister elaborated on the effects of a poorly managed menstruation on the girl child's learning.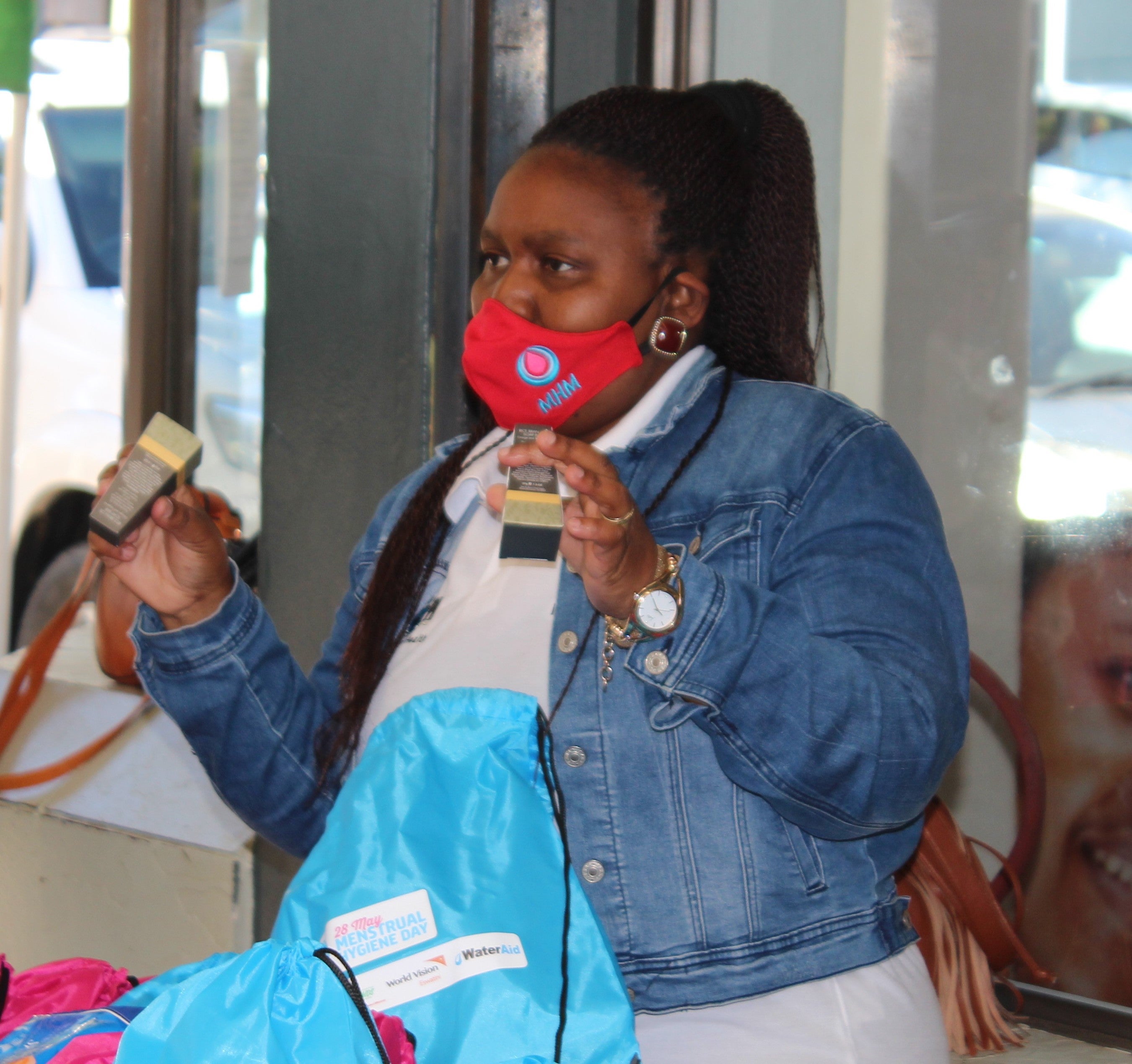 "Without support, the number of days a girl goes on her monthly menstruation can be equivalent to the days she would not attend class. Support should be directed to schools, especially primary levels as that's where girls start menstruation. We must also consider young women, who are young professions as menstruation can affect them too."
The Minister also extended her appreciation to partners who have young women and girls interests at heart and urged them to consider supporting school's with menstrual hygiene management.
In her remarks, UNFPA Acting Head of Office Ms. Margaret Thwala-Tembe highlighted the dilemma young girls go through during menstruation.
"Girls face different challenges during menstruation. Apart from missing classes, there's a trauma from being laughed at and a confusion of not knowing what to do. They really need support with menstrual hygiene management equipment and understanding menstruation is normal part of their growth." 
Based on a Water Sanitation and Hygiene study UNFPA did with Water Aid in Eswatini, the Acting Head of Offices shared on the extent of poor menstrual hygiene management.
"About 70% women and young girls do not have access to proper menstrual hygiene management. For that reason, UNFPA will continue supporting menstrual hygiene initiatives in the country especially during pandemics like this COVID-19 where the demand is even higher."
Water Aid National Director Ncamiso Mhlanga, pleaded with policymakers for legislature for ensuring affordability of menstrual hygiene management commodities.
"We are lacking behind in Eswatini. We plead with our lawmakers to consider tax exemption on pads so that every girl can afford. The situation is very bad in the rural, girls use everything they can come across for menstrual management. They even use newspapers and tree leaves."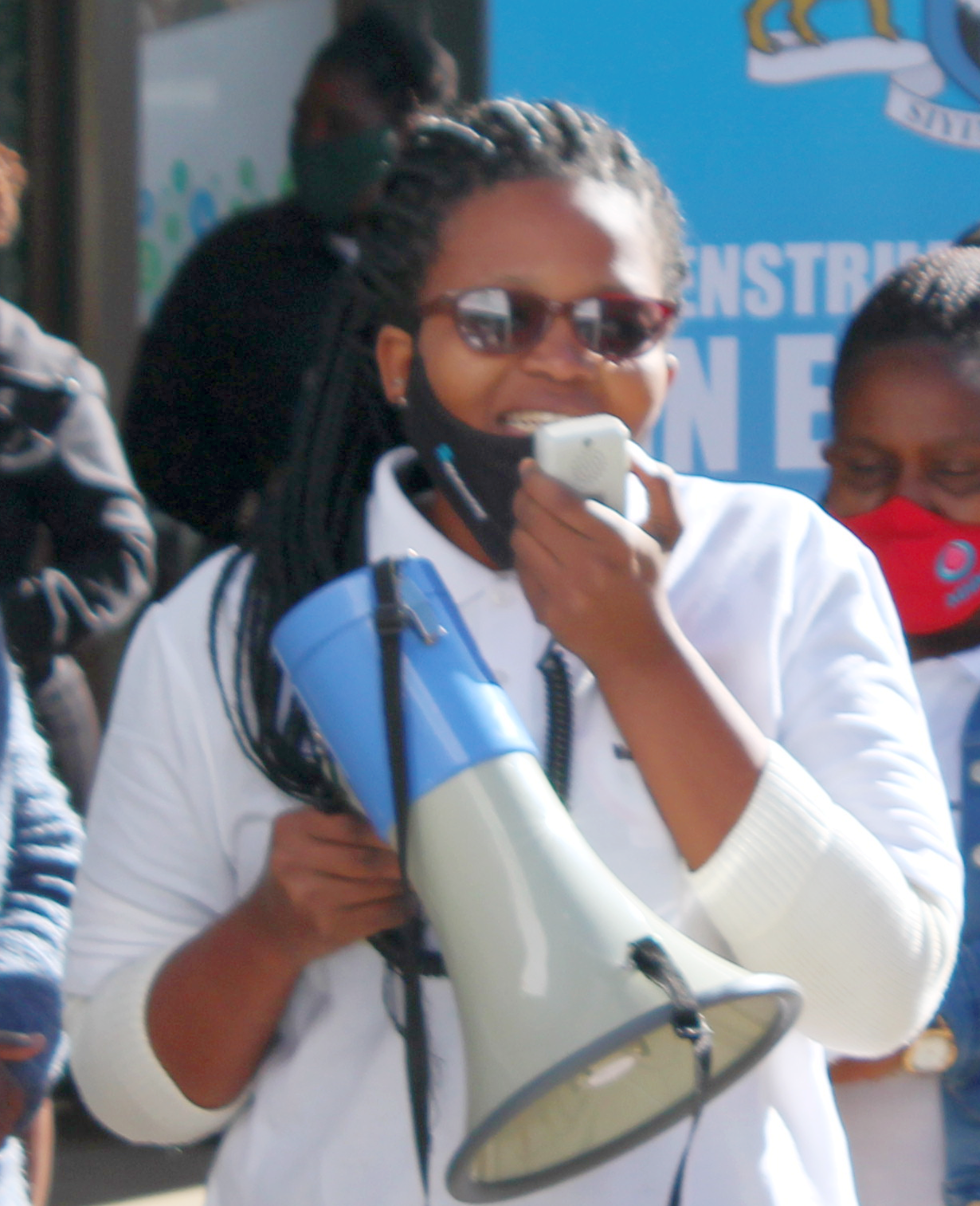 Lack of menstrual hygiene management is a huge global problem with 1 in 10 African girls without access to menstrual hygiene management materials. Now with this COVID-19 pandemic posing supply chain disorders, the usually shambolic situation will be even worse.
For girls like Futhi, who shared her first period encounter as shameful, this day is for saluting girls' bravery.
"I first had my period while doing primary school. I was afraid, clueless and very ashamed as it happened while I was at school. I'm very glad my sock came to my rescue that day. Engulfed by fear, I couldn't tell my mom. But luckily, I could afford pads with savings from my lunch money. I learnt a lot through trial and error until I understood what to do and to do it."
The 'what ifs' you get from Futhi' s menstrual journey, are evident for justifying the call for normalizing dialogues on menstrual health. Some food for thought, would the situation had been the same is have been the same if she had had the conversation with her mother before her first period?