It's woe unto violence perpetrators in communities as UNFPA, Women and the Law Southern Africa and Manzini Regional Member of Parliament hold talks on using paralegals as champions for eliminating gender-based violence in communities.
This occurred on the 19th of May 2020 at The George Hotel. Elaborating on the purpose of the meeting, UNFPA Acting Head of Office said,
"Vulnerable groups like women and children are hard hit by COVID-19. Domestic and gender based violence are among the problems they face as they stay home hiding from COVID-19. Therefore, this meeting was about exploring ways to eradicate this in different communities."
In Eswatini the prevalence of Gender-based violence is high with 1 in 3 women reported to have experienced abuse in her life. In the period of COVID-19 pandemic, there is a rise in the number of gender based violence incidents as families are together due to the lockdown.
A bizarre incident on child marriage recently made headlines where a 15-year old girl got married in one of the rural areas in the Hhohho region. This may be attributed to the effect of COVID-19 which led to closure of schools hence children are idle and exposed to such harmful practices. Such incidents and more, require attention during this pandemic period in the country.
It is also important to note that travel restrictions that come with the COVID-19 lockdown hinders access to essential services, such as gender based violence service because of limited transport and travel permits.
They say small acts done by many people yield big results. It is on that notion that a collaborative effort among the three will be beneficial to their common interest; ending violence in communities, especially during the time when the world is under attack from the coronavirus. Ms Xolani Hlatjwayo, the Director of the Eswatini node of WLSA explained the organisation's capacity saying,
"When fighting against Gender-based violence, we need to be very swift. WLSA has a strong network of about 100 paralegals already trained. We are adding more soon and will take them through trainings. "
These paralegals act as first line responders in the referral network for members experiencing violence in the community. They also act as change agents equipping communities with GBV prevention information.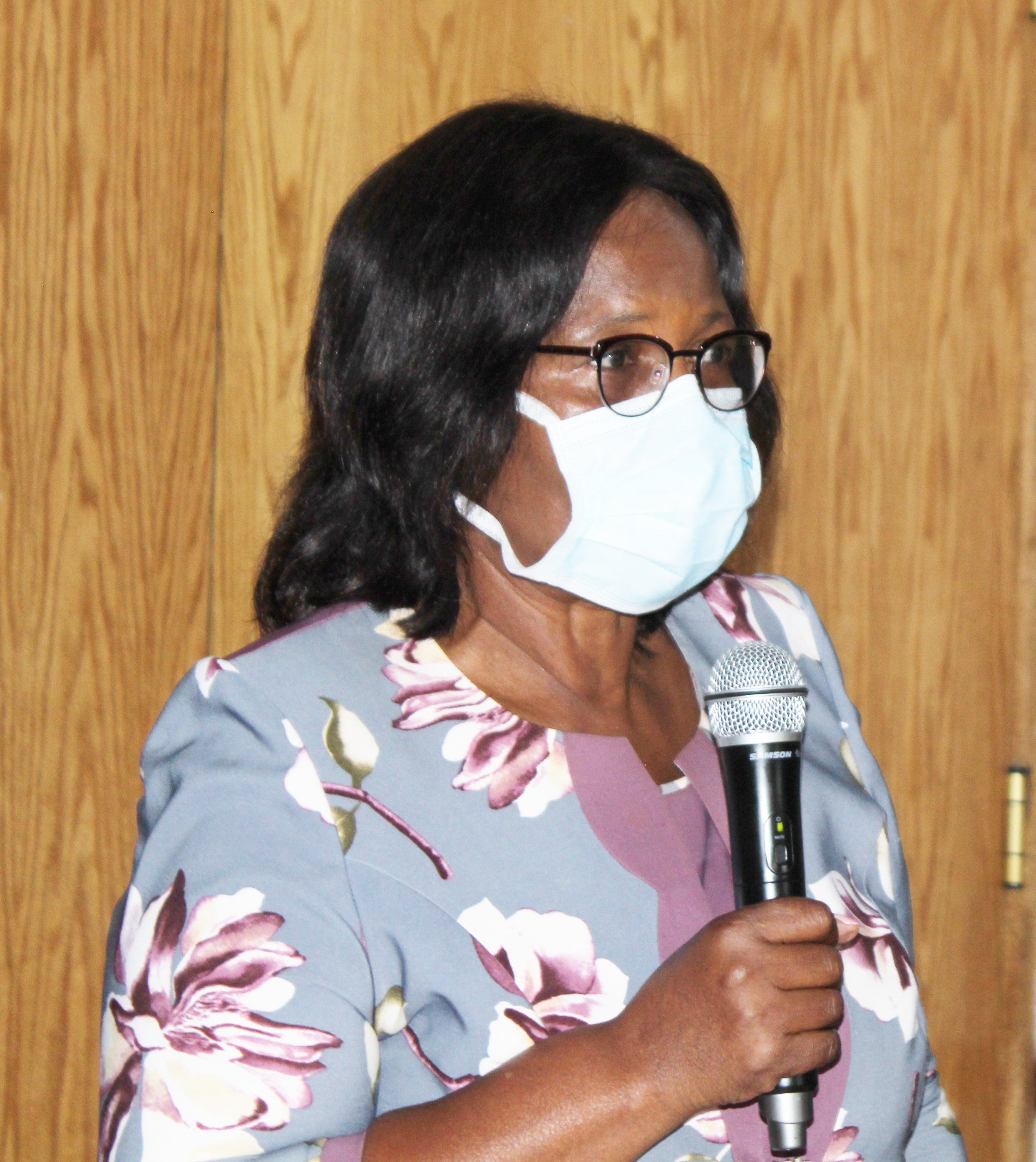 Talking to the group of paralegals undergoing training on the day, the Manzini Regional MP Busisiwe Mndzebele, who also doubles as a member of the gender portfolio committee, praised their contribution in the fight against domestic and gender based violence.
"I want to thank and encourage you to keep fighting. This is war and you are our soldiers in the frontline at community level fighting gender-based violence. The current COVID-19 pandemic has changed everything and domestic violence is among those changes," the MP said.
The legislator also made reference to a recent radio announcement by the Royal Eswatini Police Services that although crime in general seems to have dropped, gender based violence is one of those on the rise in this COVID-19 period. In most African countries including Eswatini, the lockdown has entered the 3rd month.
According to the statement on the impact of COVID-19 by UNFPA Executive Director Dr Natalia Kanem, we can now expect about 15 million additional cases of abuse. It is paramount to state that if this is left unchecked, this could be a huge blow on the drive towards zero gender-based violence and harmful practices by 2030.