"My sister wouldn't talk to me and that affected me emotionally. I quickly learned how to take care of my baby while also caring for my younger brother," said Precious Dlamini explaining some of the challenges she faced after becoming a teen mom.
Bulging like a sand dune in the middle of the vast flat land covered in a breath-taking green blanket of Eswatini's famous juicy pineapples, is the rapidly changing town of Malkerns which is home to over 9000 Emaswati including Precious Dlamini; a resident of Mangozeni community. Precious, the 18-year-old mother of a 1-year-old baby boy. Around 2020, while aged 17, she fell pregnant and in a twinkle of an eye, her life took a very nasty turn.
"I lacked emotional support, mentorship on regrouping my life and even the money to buy basic needs for my child. I couldn't think straight," she reflected. 
Her story takes place within a neighborhood where teenage pregnancy is common. 17 year old Nozipho Mkhonta also suffered the same consequences when she fell pregnant. It was as though she saw the light go dark on her once bright future. Like falling dominos, she lost crucial aspects of her social life; one after the other including her friends and, most painfully her mother's support. To her detriment, these were quickly substituted by floods of negativity even from society members who called her using derogatory names.
"Some parents went to the extent of restricting their girls not to talk to me as I was loose," Mkhonta explained.
Breaking barriers to rebuild confidence
In 2016, a local non-government organization; Sivusa Sive Nengcebo joined hands with UNFPA to bring a pilot Teen Moms Initiative in the community and over 100 young girls' lives were transformed. Dlamini stated that the project provides teen mothers with an opportunity to share their life stories, improve their sexual and reproductive health knowledge and acquire livelihood skills.
"We now understand that as much as we are teen moms, we have goals and we need to work towards achieving them."
"My confidence is high once again," she joyfully stated.
To UNFPA, the initiative is a perfect fit as it ensures that pregnancy does not hinder young girls from achieving their full potential.
"The covid_19 pandemic exacerbated the challenges facing young girls. Many girls have become teen mothers and dropped out of school making their future gloomy," explained Dr Bongani Dlamini, elaborating how the initiative addresses pertinent issues affecting adolescent girls in Eswatini.
More Support for teen moms
 The initiative enjoys a positive reception in the community. In support, a local municipality; Malkerns Town Board, donanted 1 hectare of arable land towards ensuring the teen moms' financial independence.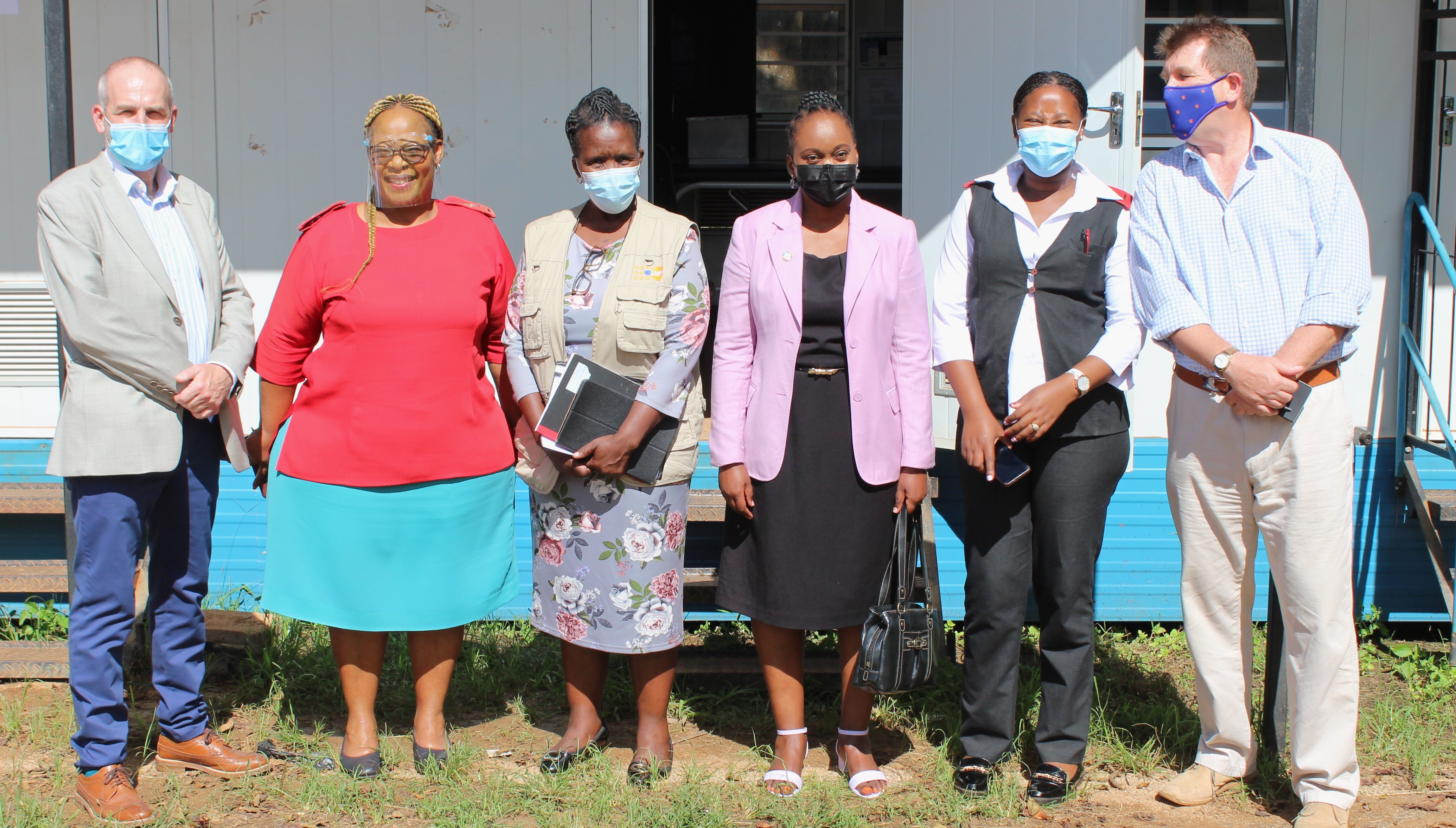 "With this land, the teen moms will grow vegetables and sell to local community and shops. This income generating activity help the girls make better life choices as they are able to provide for themselves," stated the Director.
Speaking during a site visit, UK Ambassador to Eswatini His Excellency Simon Boyden stated that the program had a huge potential to improve the lives of young girls in Eswatini.
"I can clearly note from the testimonies that the future of the teen mothers and their babies now looks brighter. Such an initiative deserves all the support it can get to reach more struggling teen mothers."
In Eswatini, 87 in a 1000 adolescents are mothers and unemployment is high among young people (about 47%). This This underscores the need to upscale the Teen Moms Initiative to improve the uptake of sexual reproductive health services by adolescents and women and ensure that they make informed decisions about their future.